A few things turned up over the past month or two, while others were lost in the post…
Zero Team – I wanted to replace my New Zero Team so bought this, the audio is a bit noisy but it's otherwise OK.  For NZT they changed the level order among other tweaks.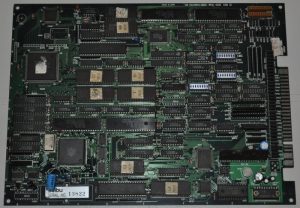 Violent Storm – Konami's best beatemup!  Actually just part of a trade, already up for sale as the one I have in my collection is in very nice shape.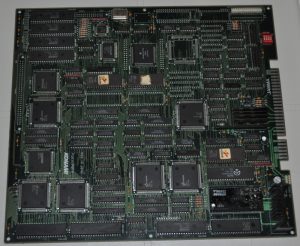 Shinobi – I've been after a really tidy one for ages, got this one as part of a trade.  My old one is up for sale now, I've seen more people playing this game recently – you should, it's a classic.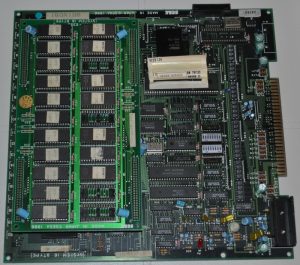 Touch N Go – well you'll be able to play this game finally in the next MAME, another Gaelco title with evil suicide protection, discovered in unprotected form in Korea.  It's a fairly decent looking volleyball game.  Personally I'm still trying to find the Comad one, I bet it's awful.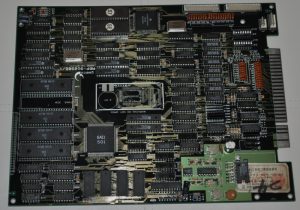 Legend Of Kage – finally found a nice condition one (very minor corner damage and that's it), I really started to love the game after playing it on the PS4 port.  Pro-tip – see the extra screw near 'G'?  When you get old boards which are slightly sagging, quite often there are extra holes around the board.  Replace any plastic clips with spacers and screws, and populate any additional ones as required (or simply trap spacers in the middle).  Now store them on their side – they'll tend to straighten out quite nicely.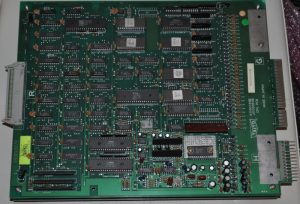 Pachinko Sexy Reaction – it should not have taken so long to find this…  Video pachinko & stripping, what's not to like?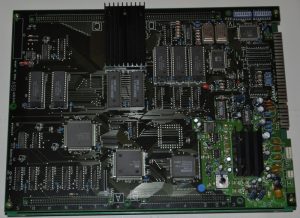 Darius Gaiden – this had been on my wanted list for years, they're not rare but I couldn't find one at a decent price until this popped up.  Be careful as there are many conversions out there now, don't pay more than the cheapest F3 title for them.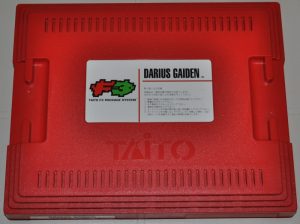 Bestri – (previously) undumped variant of this minigame collection.  People only ever play the Arkanoid clone anyway, which is pretty good.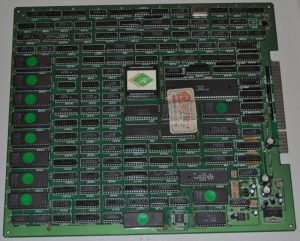 1945k III – actually not bad at all, an early title from Oriental Soft.  This arrived broken but luckily I was able to fix it, same problem as Battle Gareggas can suffer.  This is a newly discovered older version – the one in MAME used surface mount flash chips and has 2 extra planes to choose from.  I'm not sure of any other changes, you can try yourself in the next MAME release.