Wow, June already.  Couple of long standing wants fulfilled here!
Zero Team – another one, same noisy audio as the last one.  Common fault or design error?  I have a Legionnaire with an odd capacitor hack on the sound custom, might try implementing this and seeing what happens.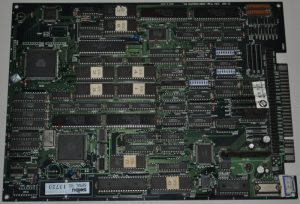 TourVision motherboard – yet another one, I only bought this because I had to buy someones entire collection to get hold of some carts I needed.  This haul included a HuCard to TV converter, Down Load, Cyber Core, Vigilante and something else.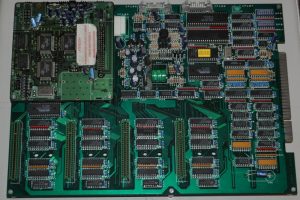 Strider Hiryu – the prices shot up on these, at one point one sold for $2k in Japan but a more realistic value is around $700.  This cost less, and I managed to trade my old Strider and another game for something I've REALLY been looking for…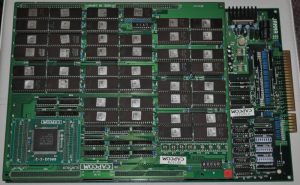 Mutant Night – a real one.  Doesn't get much harder to find than this, I suppose I can sell that retrofitted bootleg one now.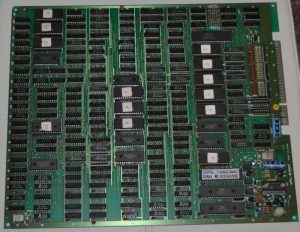 Rougien – actually probably even rarer than Mutant Night.  Very strange shooter hybrid from Sanritsu, I haven't actually wired an adapter up yet to test this one.  I had one years ago but it was in rough shape.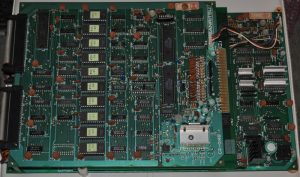 Escape From The Planet Of The Robot Monsters – I loved this game on the Amiga but never picked it up because it uses hall effect joysticks.  Well this came with an adapter someone from KLOV made a while ago – it does mean you only have 8 way fire instead of analogue, but it beats having no controls at all.